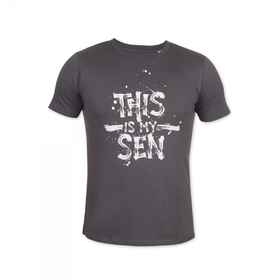 TIMS T-Shirt with white sign for children
The T-shirt from the This is my sen collection is an ecological fashion product made of 100% organic cotton.
By purchasing you will receive a product that is GOTS certified. The GOTS (Global Organic Textile Standard) product is a product that you can be sure is made ecologically and ethically. This certification is recognized worldwide as the highest standard in the production, processing and printing of textiles made from certified organically grown raw materials.
Composition: 100% organic cotton.
On store
Availability of variant: On store
15.00 €